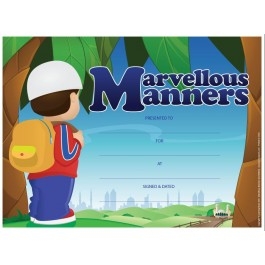 The Marvellous Manners certificate is sure to get any child to behave! Either as graduation certificate for the Box of Manners or otherwise, it makes the perfect reward. This certificate comes in a pack of 25 and is A4 in size. Each certificate is produced on thick card.
Additional Informations
Coming soon...
Also Purchased
Below are a few additional products purchased with this product.