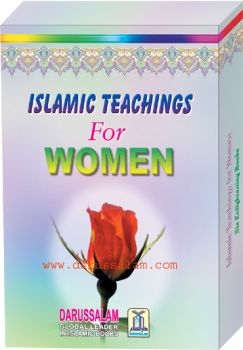 This set contains the following books,
The Rights And Duties Of Women In Islam.

Selected Fatawa For Women.
Islamic Dress Code For Women.
What A Muslim Woman Should Know About Mestruation And Postpartum Condition.
Guidelines For Raising Children.
To Tell A Lie And Envy.
Additional Informations
Coming soon...
Also Purchased
Below are a few additional products purchased with this product.