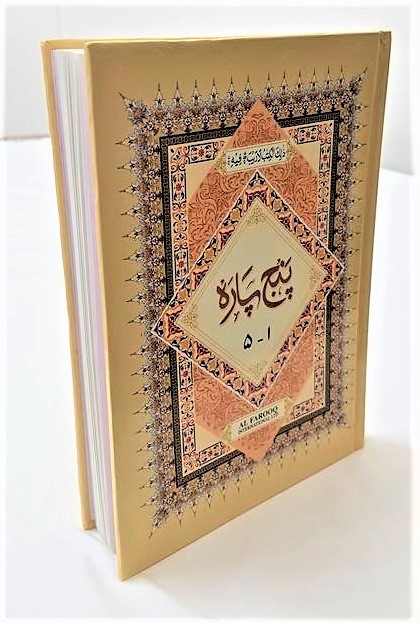 The first Five Juz (chapters) of the Holy Qur'an with colour coded pages to assist in reading with tajweed.
Includes a section outlining tajweed rules.

Cover: Hardback
Publisher: Al Farooq Internationl
Pages: 140
Size: approx 19 x 14 cm
Weight: 285(Gram)
Additional Informations
Coming soon...
Also Purchased
Below are a few additional products purchased with this product.