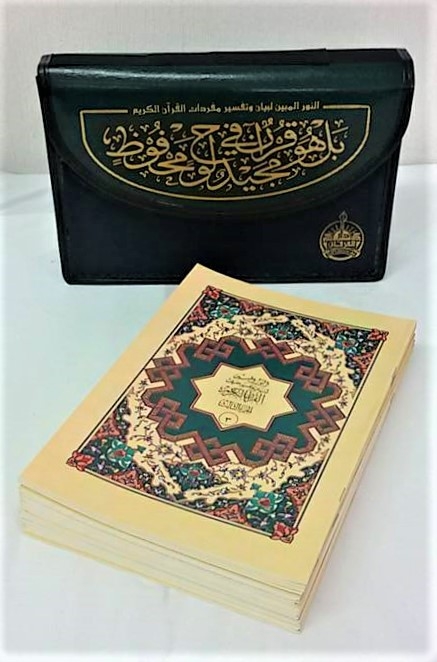 Holy Quran 30 Para set with Beautiful soft leathery carry case. This is a beautiful set of 30 individual books (Juz' or Siparah) of the Holy Qur'an. Size of Quran is 24x17cm and comes with 15 lines per page Uthmani Script.
PLEASE NOTE - COVER/BOOK DESIGN MAY VARY FROM IMAGE SHOWN.

Additional Informations
Coming soon...
Also Purchased
Below are a few additional products purchased with this product.